Paid football tips
WIN NOW!
Football tips Another great recognition for Gareth Southgate and Harry Kane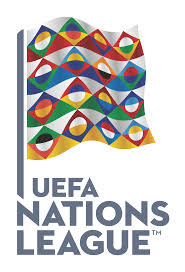 The England manager Gareth Southgate and Golden Horse Shoes winner of the World Cup in Russia Harry Kane were awarded by Queen Elizabeth II.
Southgate was honored with OVE - Officer of the Order of the British Empire for England`s ranking in the semi-finals of the World Championship in Russia.
`I`m an incredibly proud English since I had the opportunity to represent my country as a player more than 50 times and then lead the World Cup team, and that was an absolute privilege. I hope everyone who supports me all the timemy career, feel proud of the fact that I have received this honor because I would not be in this position without this help and guidance!`, said Gareth Southgate.
Kane, who scored six goals to win the Golden Boot in Russia, was awarded the MBE - Member of the Order of the British Empire.
`It`s been a great year for the club by
nations league blog
and the country, and I`m very happy for our country when we came back to England. We realized how good summer was for the whole nation. I`m very proud to be part of this andobviously grateful to all teammates, all my coaches in Tottenham, England, Mauricio Pochettino, Gareth Southgate, all the staff, the boys - and without them we could not get these awards!`, said Harry Kane.
Blog of Nations League tips